In May we were extremely happy to have finalized all the pdf patterns. Of course this was celebrated with a pdf sale: see our May Newsletter.
In June the focus was supposed to be translating patterns to English…. that might just sound like translating a whole bunch of text but it really is a little more complex than that (see my earlier posts about seam allowance etc.)
Now I really did start working on this less creative phase, but…. owwwww….. I can't help it…. It's been too long since I have designed, so I've experienced some serious withdrawls. I NEEDED a creativity shot and ended up putting the translation task aside for a few weeks….
I decided that it is time for some fun stuff!
June 24th we will close our doors for a few weeks to celebrate summer. Having vacation in mind I figured I needed to make a summer dress. Yes, for myself of course! But something that would be nice to share as well.
Sooooooo, I made a Charlie with CAP SLEEVE!
I love how it turned out: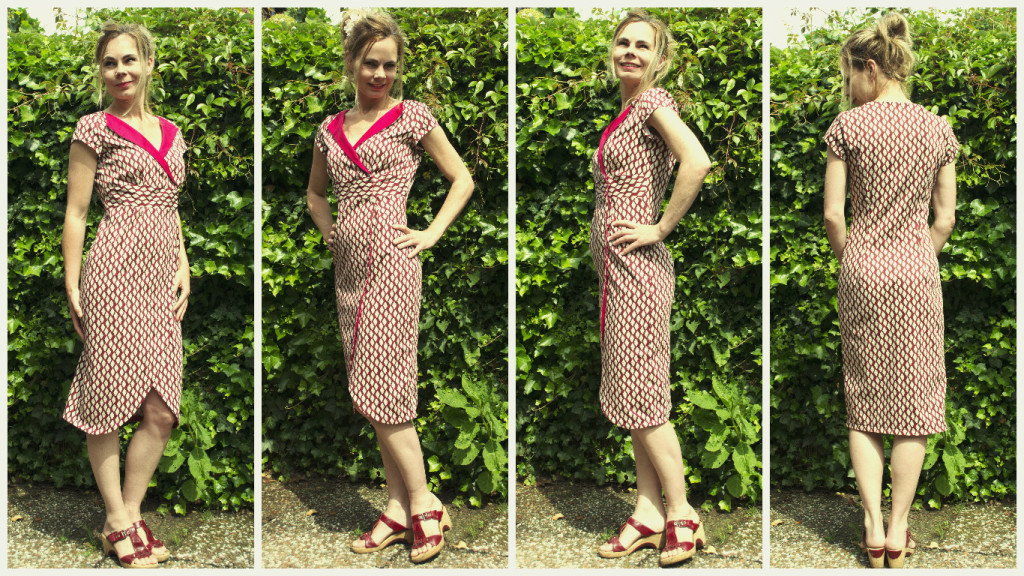 Now of course I would like to share this new Charlie sleeve with all Charlie sewers among us.
In case you also would like to add a summer version to your closet: Here is the sleeve. Also to be found on the Tips & Tricks page.
Finishing:
You can either finish the hem with a shaped facing, bias tape, a rolled hem, or like I did (which is a little less clean but works for bulky fabric), 1 cm seam allowance finished with overlock, turned in and topstitched at 7mm.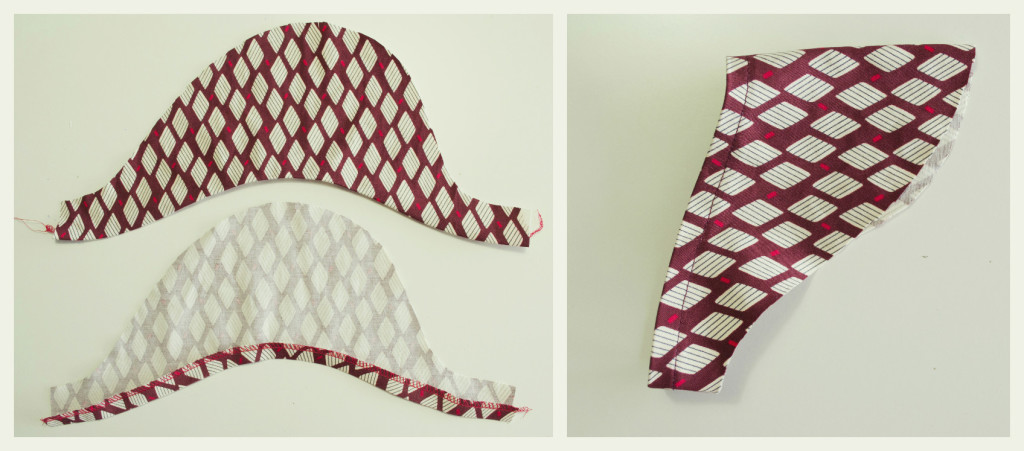 Now what else did I do to the Charlie dress to make it more personal?
First of all I had to

change the length

. All Rosie & Me patterns are drafted for a 1.68 m tall lady and I am exactly 10 cm's taller. So that is the amount that I added to the pattern in length.
In width I am betweeen a size 36 & 38. I started from a size 38 and

reduced the width

, especially in the back.
My contrast fabric was too stiff for a nice drapy tie strap, so I eliminated this all together and added sew on

push buttons

.
I rotated the fabric

direction of the band

, to give it a more interesting look.
When you have two little girls to look after you do a lot of kneeling, bending, crawling (seriously I do it all the time…it's my new yoga) and therefore I don't like a wrap dress.
Ha! Then why did I make the Charlie? Because you can easily

stitch the wrap closed

! Shhhhh….this info is only for insiders. I topstitched on top of the hemstitching (so you don't see it), through both layers of the skirt. Beginning just 10 cm below the waistband and ending just 10 cm before the overlap stops. Making it more like a pencil dress, but with the look of a wrap dress.
I'm really pleased with it and think that I will wear it a lot! The back might be a little less interesting since there is no contrasting strap going around the waist now, but the print of the fabric is so nice that I actually love it.
The fabric is a cotton stretch and I bought it by Joop Modestoffen.