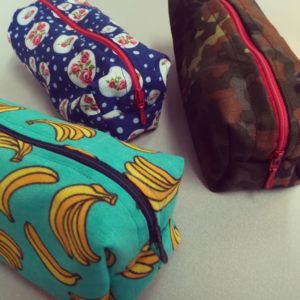 Wil je ook zo'n Toffe Etui maken? Maar heb je nog nooit op een naaimachine genaaid, of niet eerder een rits in gezet? Geen probleem!
Dat kun je namelijk allemaal gewoon leren!
In de meivakantie kun je een ochtendje komen naaien en ga je met je eigen etui naar huis. In een stofje dat je natuurlijk zelf hebt uitgekozen.
Doelgroep:
Deze workshop is voor jongens en meiden vanaf 9 jaar. Met of zonder ervaring met het naaien op een naaimachine.
Prijs:
€ 27,50
Inbegrepen:

  2,5 uur naailes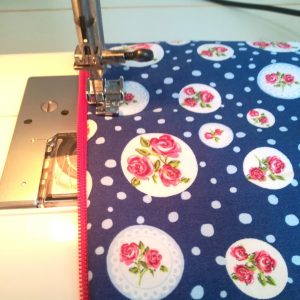 Materialen: rits, stof en garen


  Gebruik van naaimachines


  Limonade of thee met iets lekkers
Datum en Duur:
Maandag 24 april van 9.30- 12.00 uur
Dinsdag 2 mei van 9.30- 12.00 uur
Locatie:
Rosie's Naaicafé in het ZANDPAND
Oude Vismarkt 13
4101 CA Culemborg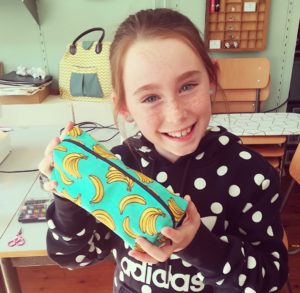 Aanmelden:
Je kunt je hier aanmelden.